PhoMein is Korea's Representative Rice Noodle Brand.
PhoMein, which started the franchise business with the start of [Bundang Jeongja Headquarters] in 2006,
We are leading the popularization of Vietnamese rice noodles in Korea by developing recipes that suit the tastes of Koreans.
SINCE 2006 Standard of Korean Rice Noodles.
For the last 15 years, through 'cooperative competition' with other brands in the same industry,
it is Korea's representative rice noodle brand that has led to shared growth.
Representative History
2019.11

A premium small-scale pho brand, PhoMein RED (Rice noodle Express Delivery)
Started with the launch of the first PhoMein RED store, Gangnam Dogok Store

2019.04

The World's first 'Freshly Harvested Rice Noodle' production and exclusive
delivery to all Phomein stores.

2019.04

Food Bank, donated 180 million worth of freshly harvested rice noodles

2017.12

Achieved 29% of multi-store rate of franchisee stores
* Multi-store ration : The ration of one franchisee operating multiple stores
achieved total annual sales of 78 billion won for Phomein stores

2017.09

PHO SEASON Succeeded in Developing Freshly Harvested Rice Noodles,
Natural Spice Herb-Bags Production

2016.09

Achieved 50 million cumulative number of PhoMein customer visitors

2016.08

Signed an MOU with Hyundai Green Food for "Safe Food Suppies"

2015.11

Completed the construction of a local subsidiary in Vietnam,
PHO SEASON factory

2014.12

Implemented the industry's first rice noodle delivery service

2014.04

Entered the industry's first mobile commerce platform "KakaoTalk Gift"

2013.10

Selected by the Korean Standards Association [2013 Franchise Satisfaction
Index (KS-FSI) Rice Noodles Categry 1st Place]

2013.03

Selected as an exemlary taxpayer for "Taxpayer's Day",
received a commendation from the Director of the National Tax Service

2011.12

PhoMein Jeongja Headquarters expanded and R&D
research institute was established

2009.10

Sponsored SK Knights Professional Basketball Team for 5 consecutive years
(2009~2013)

2006.05

Phomein Bundang Jeongja Headquarters opened (directly managed store),
Established DailyKing Co., Ltd.
PhoMein, Profitability Growing by Creating Trendy Values
PhoMein has a stable return and a competitive edge that reflects the times.
We create strong brand power
Ranked 1st
In Monthly Average
Sales For 7 Consecutive Years

PhoMein ranks first in average monthly sales of
franchise in the same industry,
maintaining an average of
about 76 billion won in sales over six years.
We are proving our competitiveness.

※ based on 2018. 6 data

NO. 1
In The Total Number of
Stores In The Same Industry

PhoMein achieved 100 stores in 5 years of affiliate business. Currently, the largest number of rice noodle brands in Korea.

※ based on 2018. 6 data

NO.1 Market Share In The
Metropolitan Area Within The Same Industry

PhoMein maintains the No.1 market
share in the metropolitan area,
and is expanding its franchising business
nationwide, including Busan, Gyeongju and Jeju.

※ based on 2018. 12 data
PhoMein, The Center Of Change And Leading Of
The Rice Noodle Market
PhoMein has a solid position to lead the market with differentiated strategies
from menu to service and high profit stability.
'PhoMein will make a healthy table with
'Hyundai Green Food' a comprehensive food company equipped with a 'hazardous product blocking system' of the Ministry of Food and Drug Safety.
'Safe Ingredients and Honest Food' and 'Relief PhoMein'
PhoMein and Hyundai Green Food signed a business agreement on the supply of safe food ingredients in August 2016.
PhoMein is promoting the unification of distribution channels for all franchises, and you can check the 'Relief Phomein' certification mark at franchises that receive food ingredients through Hyundai Green Food.
It is a product certified with a scientific food safety system of PhoMein and Hyundai Green Food for the safety of production and distribution processes.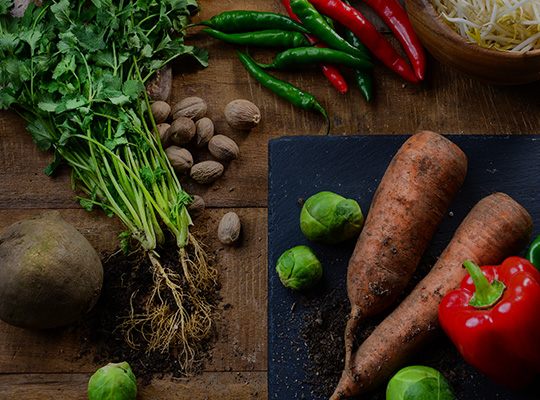 Vietnam Subsidiary
PHO SEASON PhoMein established PHO SEASON, a local subsidiary in Vietnam, under the philosophy of 'Safe Ingredients and Honest Food' There, we produce our own rice noodles and Herb Bags for broth through our own research and development.