The Best
Rice Noodle Restaurant Phomein
The World's Best Korean Vietnamese Restaurant Phomein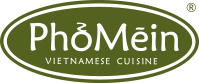 Starting at Jeongja Restaurant in 2006,
Phomein has had many experiences, big and small.
With stronger competitiveness in 2019,Phomein has greatly grown
Other brands in the food service industry run after a trend without exception.
On the basis of principles and honesty,
Phomein has taken on challenges and now has strong competitveness.
Thanks to the efforts, Phomein has its unrivalled competitiveness.
Now and here, the only Phomein is with you.