PhoMein,
the home of artisan rice noodle soup
Since our inception with the opening of the first PhoMein location in Jeongja-dong in 2006,
we have remained at the forefront of the domestic rice noodle soup industry by creating dishes
hallmarked with the PhoMein heritage, contributed to building a healthy dining culture based on
our corporate philosophy "offering healthy food made with fresh ingredients",
and initiated positive change in the Vietnamese cuisine restaurant scene.

We have taken on new challenges to elevate our broths and noodles to new heights
with our passion to offer healthier meals to our customers.
The driving force behind this unyielding march forward is our dedication to and expertise in what we do.

We succeeded in commercializing noodles made with newly harvested rice for the first time in the industry,
with the flavor and fragrance of freshly cooked rice from the new harvest kept intact,
by establishing Pho Season, our local rice noodle production facility in Vietnam.
Through Fresh New Harvest Rice Noodles manufactured with our cutting-edge equipment and exclusive technology,
we reinforced our foothold as the nation's No. 1 Vietnamese rice noodle soup brand.

We will continue to pioneer new territory by defying conventions and adapting to the latest
trends based on our quest to achieve the best results as evidenced by our market-leading success
in the development of rice noodles made with newly harvested rice.

We will remain the maker of top-quality rice noodle soups by pursuing innovation and excellence.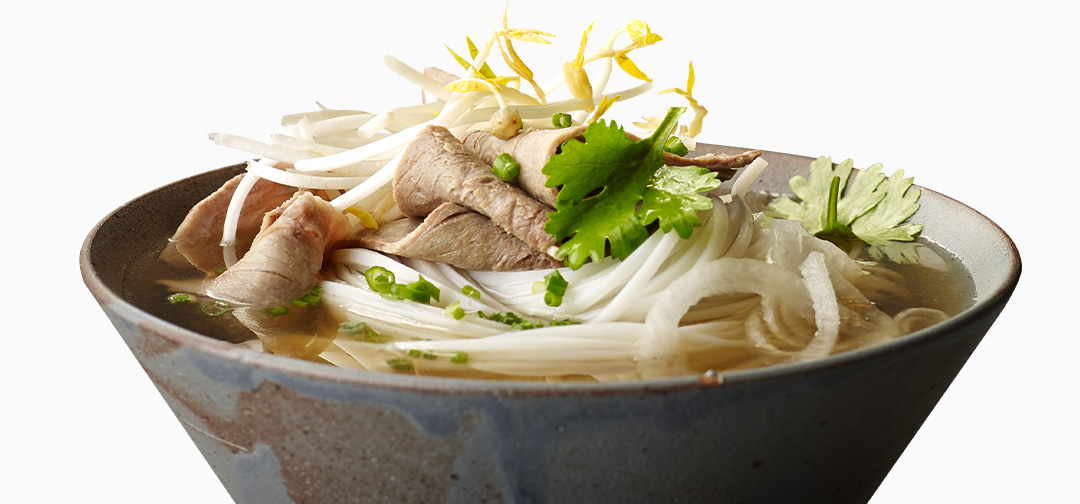 Store Interior