The Best
Rice Noodle Restaurant Phomein
The World's Best Korean Vietnamese Restaurant Phomein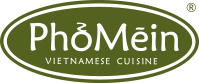 Starting at Jeongja Restaurant in 2006,
Phomein has had many experiences, big and small.
With stronger competitiveness in 2019, Phomein has accomplished great growth.
All menus of Phomein use "freshly harvested rice noodles" self-made at the
rice noodle factory "PHO SEASON', a local corporation in Vietnam. In a rice noodle market relying
on imported rice noodles made of old rice, you can meet the clean and healthy "new rice noodles" only at Phomein.

 Wholesome rice noodles made from freshly harvested rice 365 days a year to
luxurious meat broth further deepened with quality improvement
Phomein is it for rice noodles.
Other brands in the foodservice industry run after a trend without exception.
On the basis of principles and honesty,
Phomein has taken on challenges and strengthened its competitiveness.
Thanks to these efforts, Phomein possesses unrivalled competitiveness as of now.
Now and here, the one and only Phomein is with you.